Terminal Services Client
This software runs your remote desktop when launched from your PC or laptop rather than from our web site. The minimum requirement is TS Client 6.1. To check the version already installed on your PC or laptop:
Click the Start button
Click Run
Type mstsc and click OK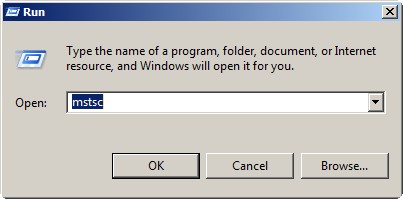 A form should appear entitled "Remote Desktop Connection"

If no form appears, the software is not installed - see below
Right-click in the Title Bar and click About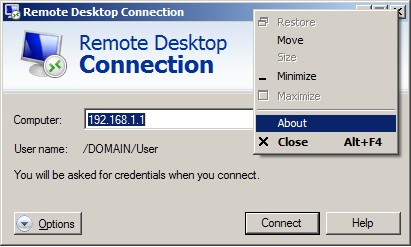 If the form states that it supports Remote Desktop Protocol 6.1 or later, your system meets the requirement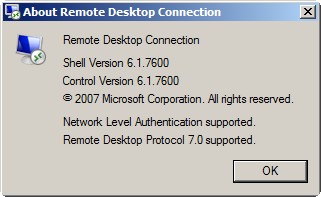 If the TS Client 6.1 is not installed on your PC or laptop or if an earlier version is installed, you can download and run the installation program from the following link:

Download Microsoft TS Client 6.1 (1.6MB)
Now, you must check that the .NET Framework is up to date.
Click here to find out how to do this.
Click here to return to the Prerequisites overview.